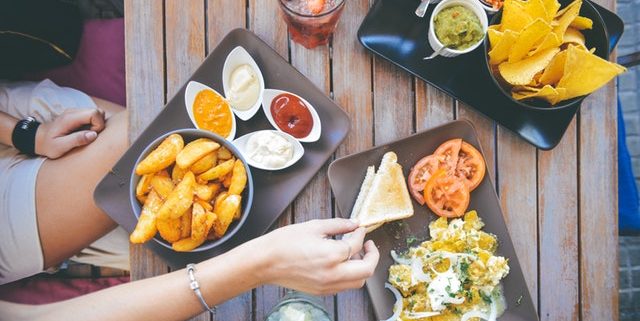 During the first few days after you get your braces, the list of don'ts may seem overwhelming, especially when it comes to what you can and cannot eat!
We have developed a sample menu with soft, easy to chew, flavourful foods to help you get through the first week after you get your braces when eating may be uncomfortable.
As always, stay hydrated with lots of water. Avoid pop and sugary drinks that may cause cavities!
Breakfast
Snack
Lunch
Snack
Dinner
Monday
Oatmeal
Yogurt
Cold pasta salad , with steamed veggies and shredded chicken
Applesauce
Spaghetti and lean ground beef or veggie sauce
Tuesday
Crispy rice cereal with milk or yogurt on top
Smoothie
Tuna or egg salad on soft bread
Guacamole and / or salsa with  soft pita wedges
Baked Salmon

Baked or mashed potatoes or sweet potatoes

Wednesday
Scrambled eggs
Muffin and milk
Soup served with soft bread
Cottage cheese mixed with soft fruit (canned peaches)
Pulled Chicken & Rice

Steamed vegetables

Thursday
Smoothie
French Toast Strips with yogurt dip
Quesadillas
Hard boiled egg with cheese strings
Sloppy Joes served on soft buns
Friday
Poached eggs

With lightly toasted bread

Pudding
Homemade macaroni and cheese
Yogurt mixed with chopped fruit
Soup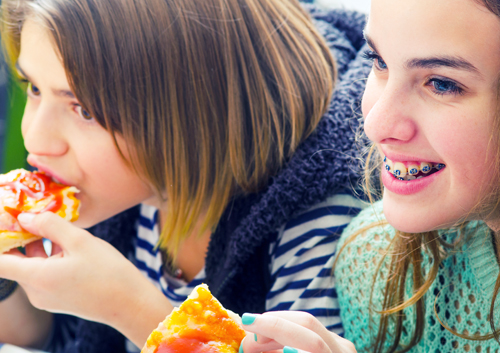 For more information visit our Patient Information Sheets:
https://www.bozekorthodontics.com/wp-content/uploads/2017/12/Foods-to-Avoid.pdf