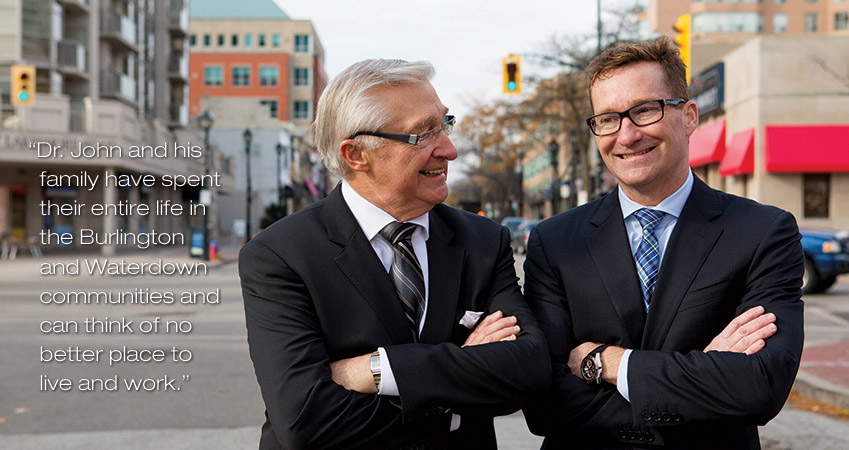 Dr. John Bozek – B.Sc., D.D.S., M.S.D., F.R.C.D. (Canada)
After seeing the joy orthodontics brought to his father's life, Dr. John decided to follow in those footsteps. He obtained his doctorate of dental surgery and masters in orthodontics from Cleveland, Ohio's Case Western Reserve University in 1996. After graduating, he taught postgraduate orthodontics at his Alma Mater and is currently a clinical instructor at The Faculty of Dentistry at the University of Toronto, Graduate Department of Orthodontics.
Dr. John is The Past President of the Ontario Association of Orthodontists, as well as a member and Past President of the Burlington Dental Academy and Toronto Orthodontic Club. Other professional memberships include the Ontario Dental Association, Canadian Association of Orthodontists and American Association of Orthodontists.
As a proud resident of Burlington, Dr. John holds a number of local charities close to his heart, including the Joseph Brant Hospital Foundation where he served on the board of directors for three years, Reach Out Center for Kids; Youth Mental Health & Juvenile Diabetes and the Annual Moon In June charity race benefitting Radius Trauma Centre.
Dr. John and his wife Jennifer are proud parents of Leo, Holden and Harrison. When not practicing orthodontics, Dr. John shares his love of skiing and golf with his family.
Dr. Ray Bozek – Founder and Mentor
Our founder and mentor, Dr. Ray Bozek started Bozek Orthodontics in 1968. We would like to congratulate him on his recent retirement and look forward to celebrating our 50th birthday with him next year.
Dr. Ray's illustrious career has left big shoes to fill and we are doing everything we can to honour his legacy.
Dr. Ray received his orthodontic degree from the University of Toronto and is a Past President of the Great Lakes Association of Orthodontists and Ontario Association of Orthodontists. For more than 30 years, Dr. Ray taught post graduate orthodontics at the University of Toronto Faculty of Dentistry. An expert on the SPEED appliance, he has lectured all over the world and is featured in instructional training videos.
Dr. Ray received the Queen Elizabeth Diamond Jubilee Award in 2012 for his contribution and excellence in the field. Most recently in 2016, Dr Ray also received the Ontario Association of Orthodontists Distinguished Service Award from his peers for his accomplishments and contributions.
Although Dr Ray no longer sees patients we continue to benefit from his mentor-ship and wish him well in is retirement.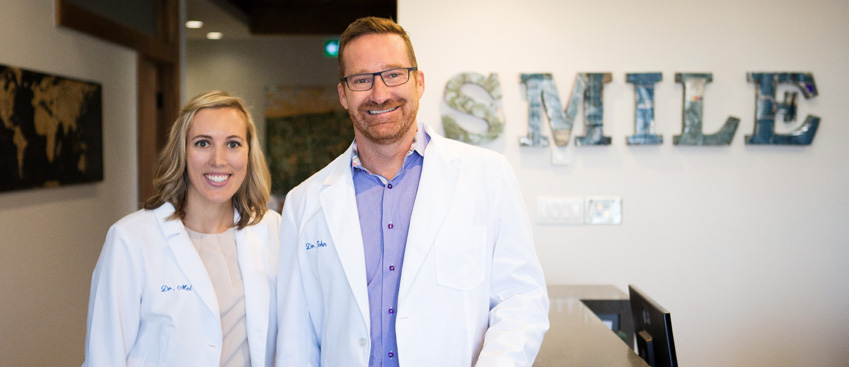 Dr. Melissa Milligan
Dr. Mel is absolutely thrilled to be joining this amazing team of individuals dedicated to excellence in orthodontics! Originally from Toronto, she went to the University of British Columbia for her dental degree. After enjoying the beauty of the West Coast Mountains and Pacific Ocean she returned home to complete her specialty degree of orthodontics at the University of Toronto. That is where she met Dr. John who was one of her instructors. She also shares a fond interest in teaching and continues to teach in the undergraduate orthodontics department at U of T.
She has a passion for travel and volunteering and combined these with dentistry to take her all over South America. She has been a part of dental missions that have taken her to Columbia, Bolivia, Peru, Guatemala, and Vancouver Island. Her love for adventure has taken her from walking the El Camino across Spain to the top of Machu Picchu. Presently, she has taken a more active role in her dental community closer to home with her local dental societies and sitting on the Board of Directors for the Ontario Dental Association. Her other professional memberships include the Ontario Association of Orthodontics, the Canadian Association of Orthodontics, the Ontario Dental Association, and the American Association of Orthodontics.
When not helping to improve smiles Dr. Mel enjoys hiking with her husband Tim, going to farmers markets to support local communities, and hearing about the exciting things happening in your lives.