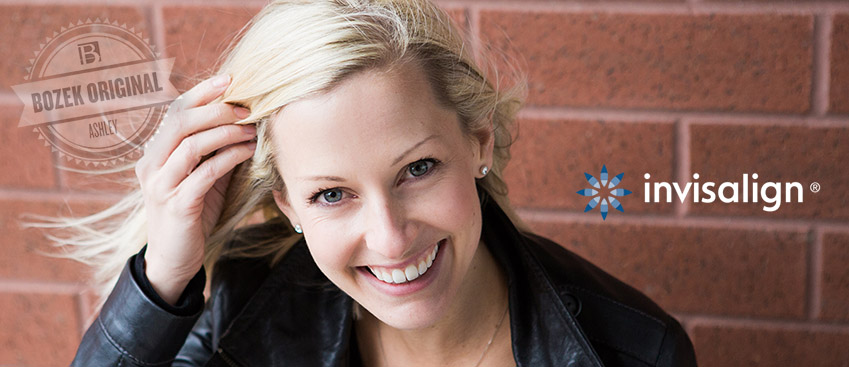 Your Confidence in our skill is important to us.

Invisalign is the new revolutionary way of straightening your teeth without the use of traditional braces.  They are custom made plastic aligners that are almost invisible.  A series of aligners are used to gradually move your teeth to their desired position.  The trays are changed on a weekly basis  and worn for about 22 hours a day.  They are comfortable, hygienic  and  there are no dietary restrictions like traditional braces.  For more information call us to schedule a complimentary consultation at one of our locations in Burlington or Waterdown or simply check out  the FAQ tab.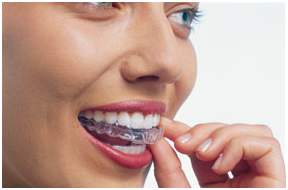 Only an Orthodontist is an Orthodontist!
The key to success with Invisalign is not the plastic but the skill and experience of the practitioner to properly position the teeth for optimal health and esthetics.  Only an orthodontist has the additional university training to understand tooth movement and tooth position.  Dr Bozek has been using Invisalign since 1999 and has over 800 satisfied Invisalign  patients in his Burlington and Waterdown locations.  As our experience and knowledge continues to grow we are treating more and more people who once only had the option of traditional braces.

Clearly Different
If you want to learn more about Invisalign and how it works, please visit the Invisalign Homepage. This will show in more detail the small tooth colored buttons that may be added to your teeth to assist with movement, the use of elastics, slimming of teeth, or other technology to assist in achieving the smile you deserve as quickly and invisibly as possible.
To see if Invisalign can help you achieve the smile you've always wanted, contact us to make an appointment.



iTero Scanner
At Bozek Milligan Orthodontics we want your experience to be as comfortable and efficient as possible. For this reason we have been using the iTero Scanner for years to avoid goopy impressions and having to redo impressions that don't caputure all the features we may need for your invisalign treatment.
This link demonstrates what an iTero Scanner has to offer you and why choosing a specialist who uses a iTero Scanner is a wise decision that can make your Invisalign experience more memorable and get you that smile you want a lot quicker.