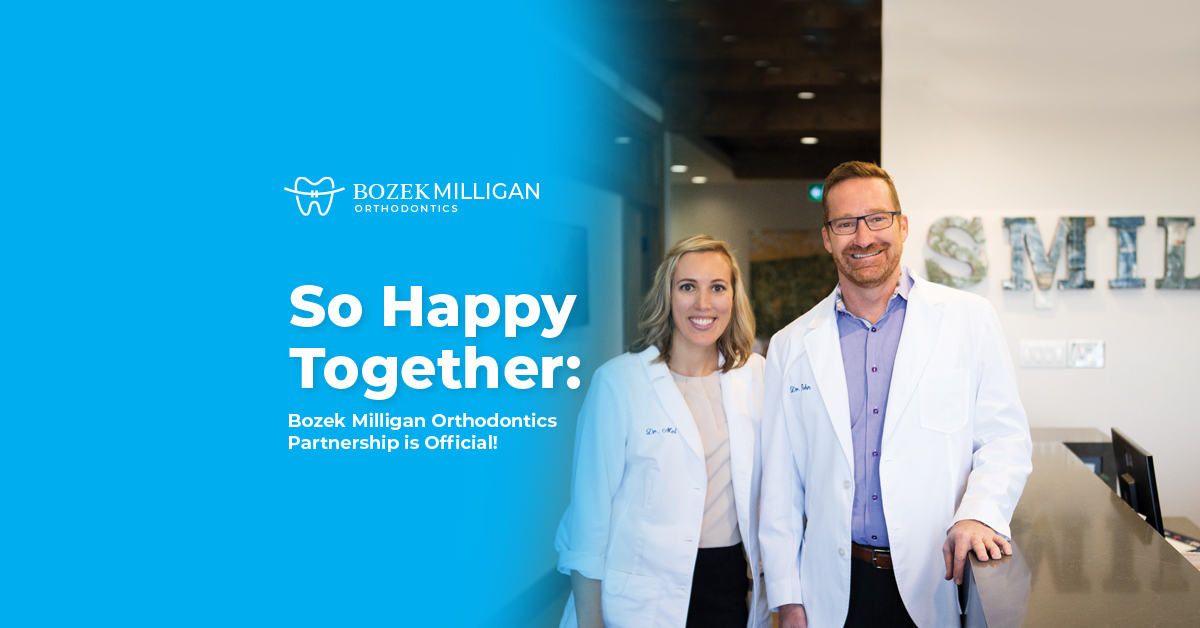 There is some exciting news at our office! Dr. John Bozek and Dr. Melissa Milligan are now equal partners, and you'll notice the change of our office name to Bozek Milligan Orthodontics. Just as we embrace new technologies and orthodontic advancements in our practice, this is the latest evolution of our team.
A bit about the Bozek Orthodontics History
Bozek Orthodontics began in 1968 when Dr. Ray Bozek first opened the doors to his new practice. We've been bringing smiles to Burlington and Waterdown communities for over 50 years. Dr. John joined his dad in 1996 and he has carried on the excellent care that Dr. Ray was known for.  This father and son team had the pleasure of working together for 22 years. It has been fours years since Dr. Ray retired and just before he did, Dr. John brought Dr. Melissa Milligan into the practice.
Two Heads are Better than One!
Many of you know Dr. Milligan as Dr. Mel but did you know that Dr. John was her clinical instructor of graduate orthodontics at the University of Toronto? Dr. John noted her great patient communication skills and attention to detail. And they both share similar treatment philosophies. Dr. Mel moved to Burlington four years ago with her husband and two young daughters. She loves exploring the hiking trails and farmer's markets in the area. Dr John and Dr. Mel began working together six years ago and they jointly care for all our patients. This allows our patients the incredible benefit of receiving top-quality care from two exceptional orthodontists.
We are thrilled to add this next chapter of our story and we look forward to seeing you at your next appointment!
Dr. John, Dr. Mel and everyone at Bozek Milligan Orthodontics