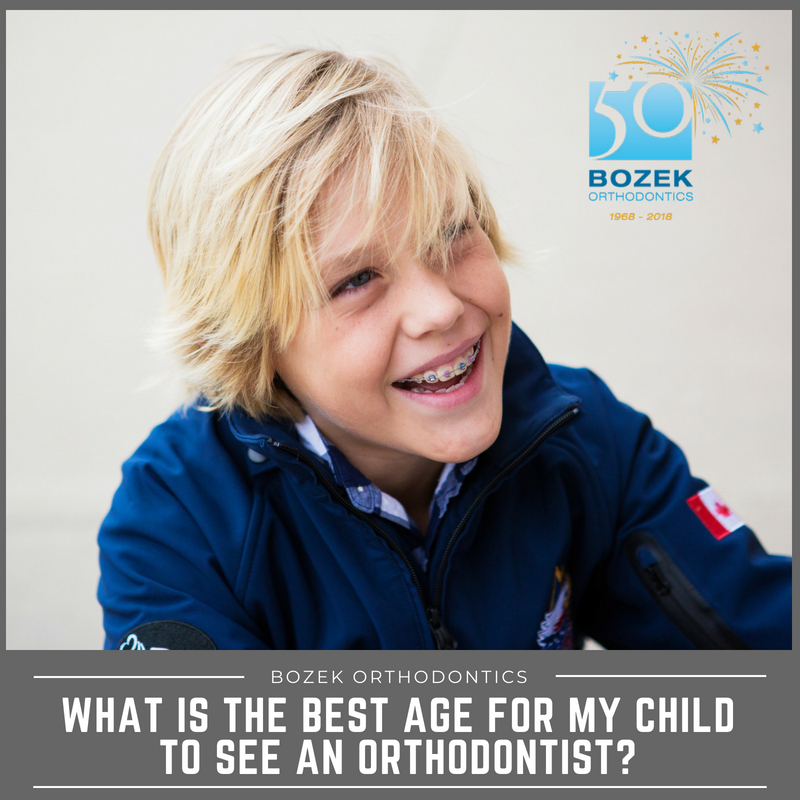 Consistent with the guidelines of the Canadian Association of Orthodontists, Dr. Bozek recommends bringing your child in for an orthodontic evaluation at the age of 7. You do not need a referral from your dentist. While some children may benefit from early or interceptive treatment, all children benefit from growth monitoring once or twice a year to determine when they may be ready for orthodontic treatment.
Having us monitor and track your child's growth and dental development from an early age (even with baby teeth present!) allows us to make the best decision about an individualized treatment plan. Most children start their orthodontic treatment around age 11 or 12.
Consultations at Bozek Orthodontics are complimentary!