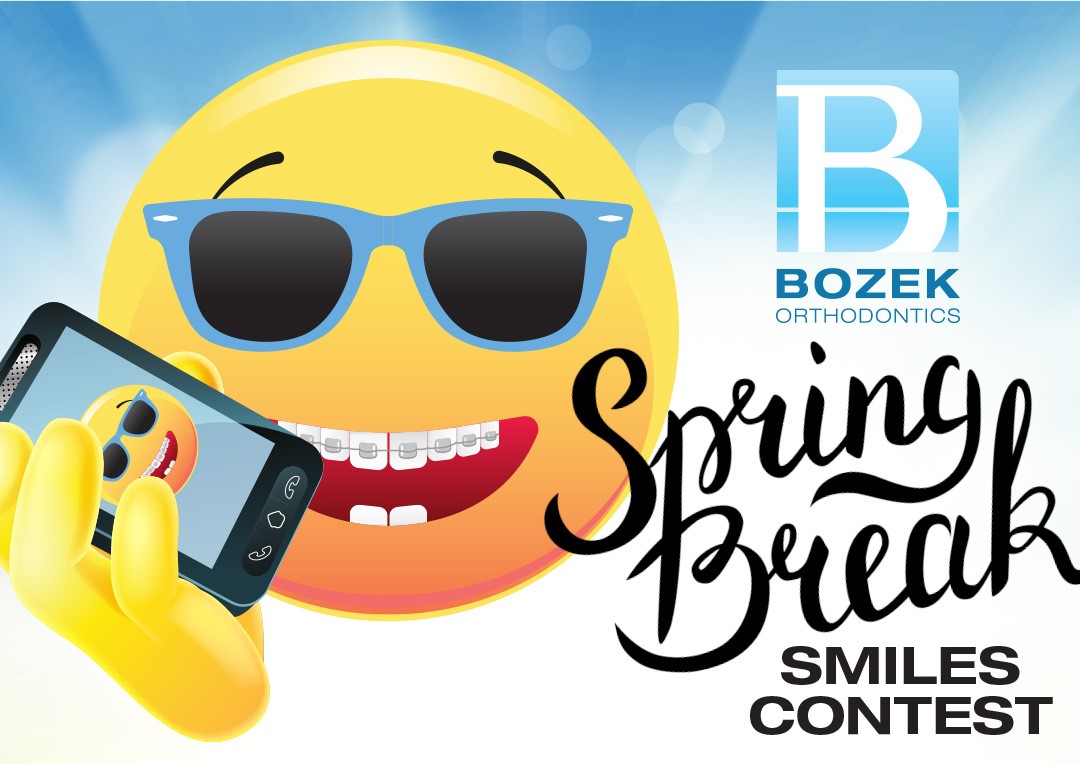 We want to see your Bozek smiles this Spring Break.

Are you going away? Hanging out with friends? Going to camp?
Whatever your plans, wherever you may be… Show us your smile and WIN!

CONTEST DATES
March 9 to March 25, 2018
HOW TO ENTER
Pick up a complimentary pair of Bozek Sunglasses from either the Burlington or Waterdown office (available February 12 onwards)
Post a pic of you and your Bozek Sunglasses over the March Break on
Instagram** or Facebook
Email your entry to contest@bozekorthodontics.com
**How to Post on Instagram
Follow Bozek Orthodontics on Instagram – @bozek_orthodontics
Tag @bozek_orthodontics in the photo
 Allow @bozek_orthodontics to follow you on Instagram *in order to see your submission you have to allow @bozek_orthodontics to follow you on Instagram
Or post your selfie to the Bozek Orthodontics Facebook page
First Prize:
Bozek staff will vote for a staff pick based on creativity, originality. Winner will receive a pair of Bose SoundLink Wireless Headphones
Sunglasses and patient must be in the photo.
Second Prize:
The most likes (on either Instagram or Facebook) will win a $100
Mapleview Mall gift card.
Third Prize:
The most original #hashtag (chosen by Dr. John) will win a Cineplex
Movie Night for Two
ELIGIBILITY AND RULES
To be eligible pictures must be posted between March 9 th and March 25 th
 Only current Bozek patients are eligible to win a prize
Sunglasses and patient must be visible somewhere in the picture
Pictures can include other people (as long as the Bozek patient is also in the
pic)
You can enter as many times as you like
Three prizes total will be awarded: Staff Pick (One pair of Headphones), most likes (one $100 Mapleview Mall gift card), best hashtag (one Cineplex Movie
Night for Two)
Contest Winners will be announced on Instagram and Facebook March 28 th
and will be contacted directly after the announcement.
If you have any questions, send an email to contest@bozekorthodontics.com or call
the office: Burlington 905-331- 7700 or Waterdown 905-689- 7314.