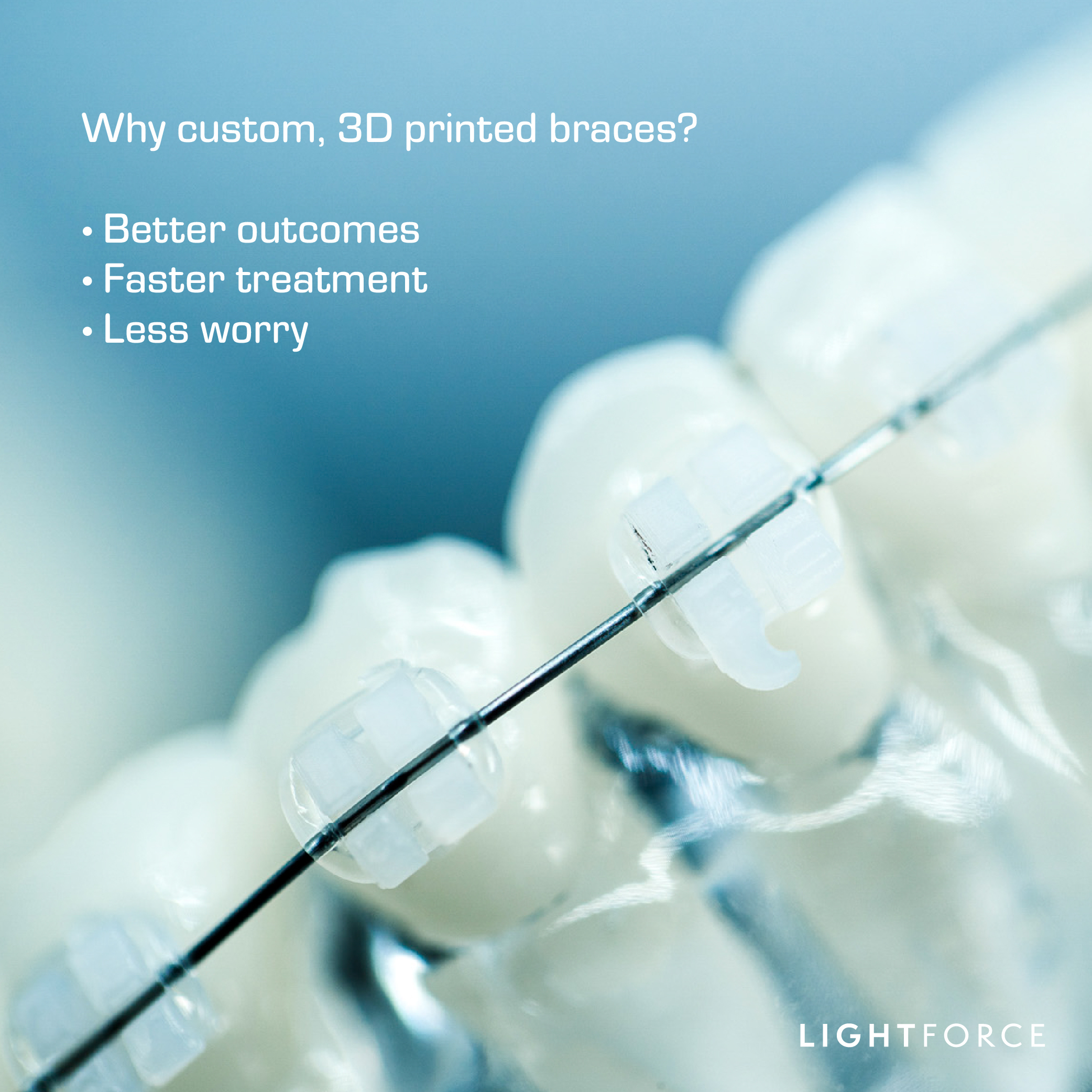 At Bozek Orthodontics we are committed to using and learning cutting edge technologies to make our treatments faster and more efficient.
We are excited to be offering
LightForce
braces, the first fully custom bracket system. Not only are these brackets more aesthetic but each bracket is 3D printed to perfectly fit each of your teeth!
Ask us about them at your consultation appointment to see if
LightForce Orthodontics
is the right treatment for you.