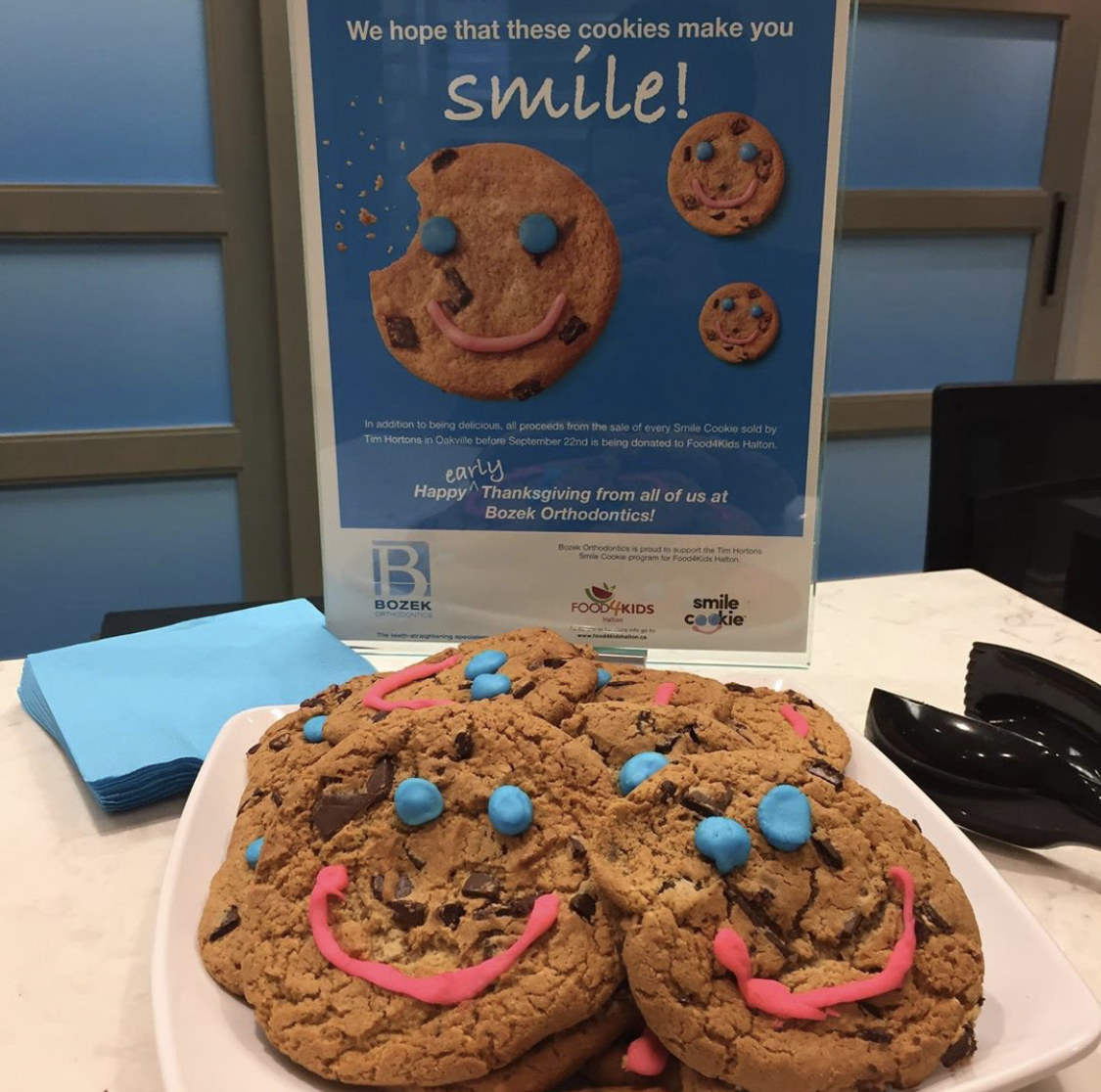 It finally feels like the fall weather is upon us and now is the perfect time for us to give thanks for all the things we're grateful for.
Last month we said thank you to the dental offices that support us with Tim Hortons smile cookies. We are so grateful for the continued support of our dental community and all of the proceeds went to Food 4 Kids, a local charity that ensures children in Halton get packages of healthy food on the weekends when they otherwise wouldn't.
With Thanksgiving this weekend it's the perfect time to say thank you to you, our patients. We are so grateful for your trust in our team and are so thankful to be a part of your smile journey.
Wishing everyone had a safe and happy Thanksgiving filled with family, friends, and good food.
Stay awesome and keep smiling,
Team Bozek